Meet your needs
For every use case, Chieftec has a suitable solution.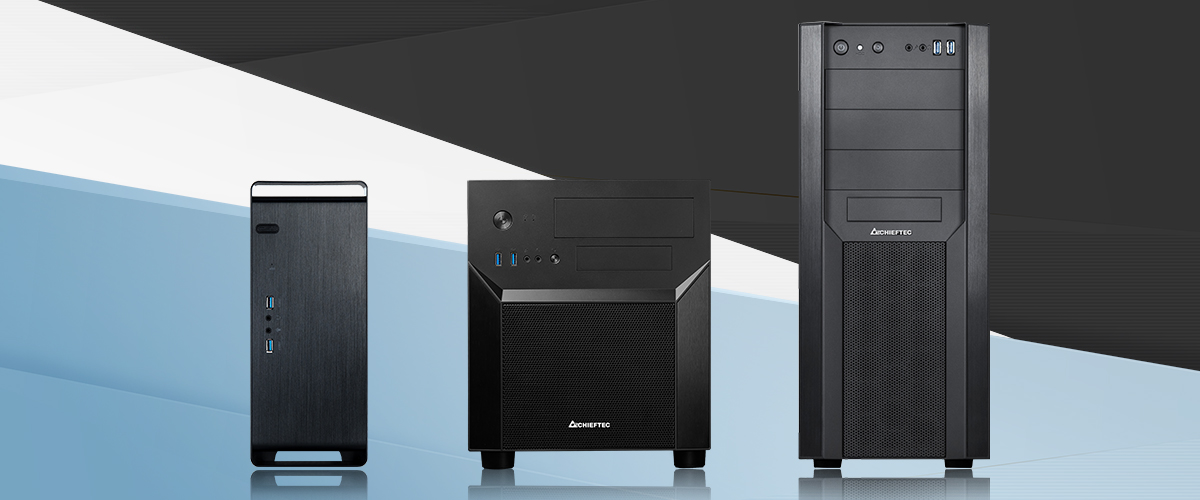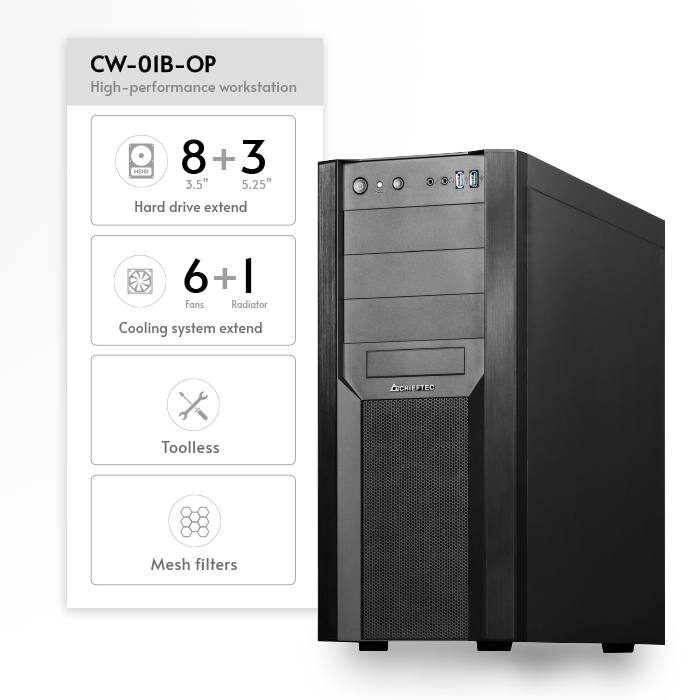 01.CW-01B-OP
High-performance workstation
Chieftec's interpretation of a high-performance workstation case, providing high functional flexibility with external and internal drives and diverse cooling options.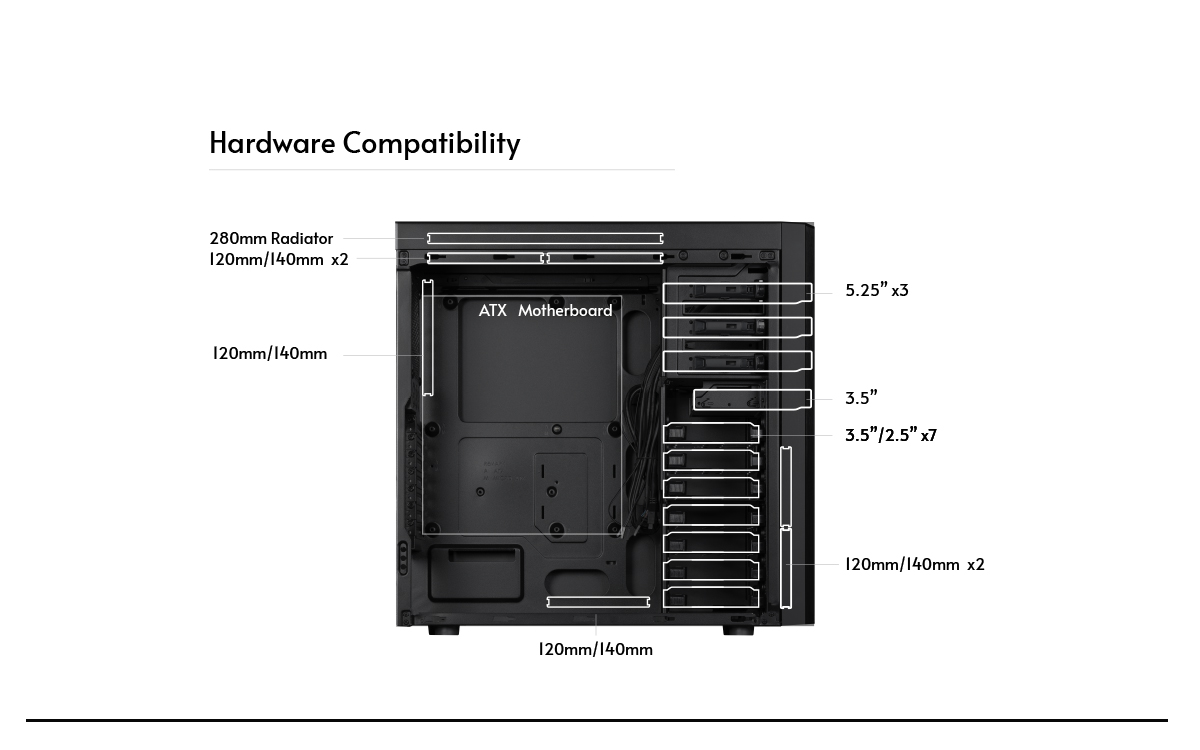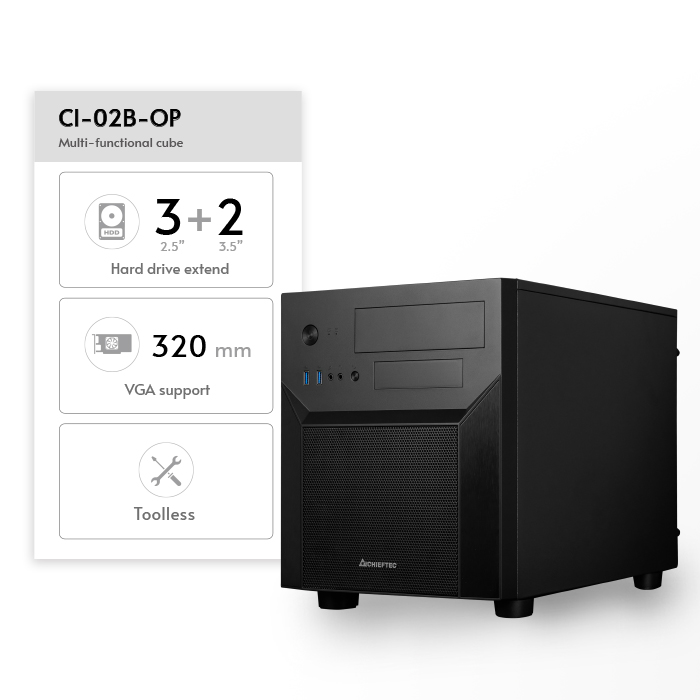 02.CI-02B-OP
Multi-functional cube
Featuring an elegant design combining brushed aluminium and airow-friendly mesh, this case has a timeless look that will fit in easily in the workplace or at home and is therefore truly multi-functional.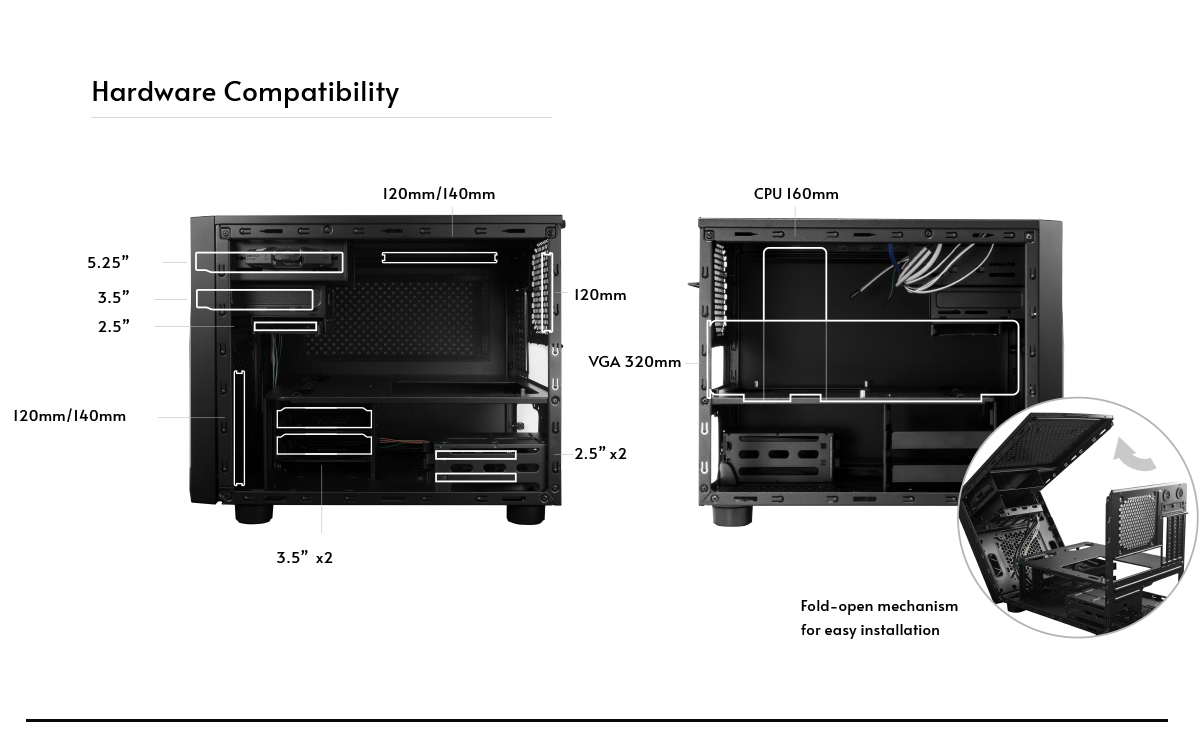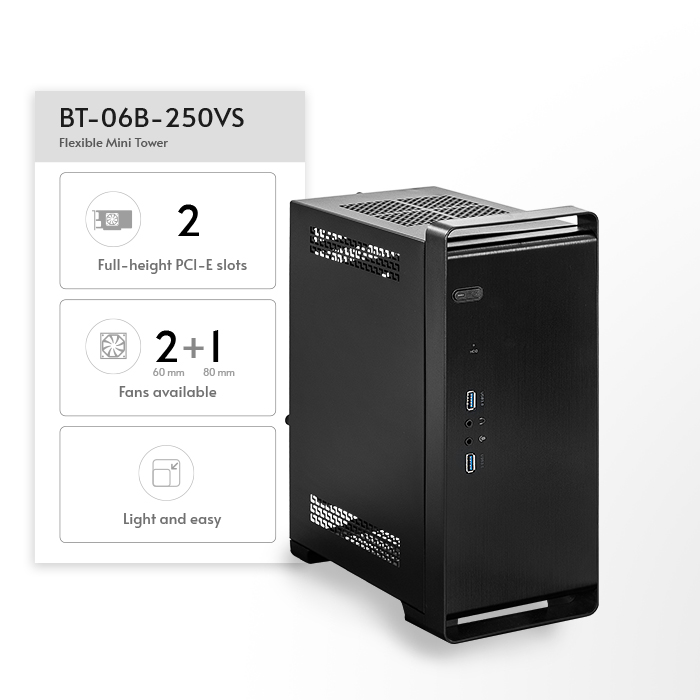 03.BT-06B-250VS
Flexible Mini Tower
The Chieftec BT-06B-250VS serves as an upgrade to the BT-04B-250VS, dropping the optical drive in favor of more space for CPU cooler as well as the ability to install 3.5" HDD together with a 2.5" SSD in the newly designed drive cage.